Apparel and consumer industries
Export of Cafe
Originating from the famous highland coffee region, BUYALL Company is a professional unit in the field of producing pure coffee, flour, beans, Espresso.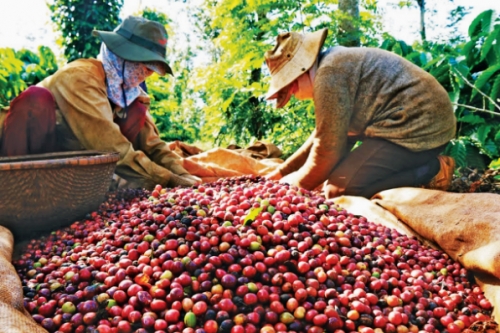 We always give customers a lot of choices with products of high quality and best guarantee.
Professional production team and extensive experience in the field of coffee.
Using the latest technology and unique know-how in the field of roasting.
Assurance of goods manufactured according to the criteria of UTZ Certified, TCVN.ATVSTP.BCBCL.
We own a sustainable coffee growing area according to UTZ Certified.
The closed production process "FROM FARM TO COFFEE" is the cleanest and tastiest
Roaster at the restaurant, AWESOME quality, cheapest price.
Trusted Supplier With Gold Quality BUYALL Company was established and went into production...

Being the leading manufacturer, exporter and distributor of agro-forestry products in Vietnam, for...

Specialized in: Manufacturing, processing & distributing handicraft products, handicraft wooden...

We specialize in manufacturing and distributing animal feed products which obtain ISO 9001 quality...

1. With a large scale of production factory, completed production and construction for 2 types of...

BUYALL has become one of the leading companies specializing in manufacturing and supplying...

BUYALL was born to meet the essential demands of each company in dress choice and fashion, to help...

The company has nearly 5 years'experience in the field of: 1. Injection moulding of PP, PE,...

With the enthusiasm to build a modern packaging factory of the company leaders, along with the...