Apparel and consumer industries
Manufacturing joinery and furniture
1. With a large scale of production factory, completed production and construction for 2 types of products with different features: edge-glued MFC and a product lineof MDF, pieced wood or natural wood ... PU paint. Buyall's furniture factories are always flexible to support good features for each simple or complex product model in order to create a unique, marked and quintessential feature look like the 3D perspective.
2. A team of enthusiastic, experienced workers always satisfies homeowners when they come to the construction and installation works.
3. We always provide good quotations, factory price or lower than the market price but the quality and aesthetics are still excellent, without any cost through intermediaries.
4. Satisfying production and construction as required: the most sophisticated, complex and classy product samples.
5. Delivery on schedule: 100% (in accordance with date of entry, opening day, assembly date...)
6. Guarantee follows the company's regulations in each product type.
7. The finished products are in the right materials, design, color, size, specifications and quantity
8. THE MOST ESPECIAL: There will be a technical specialist to monitor, update, consult all customer's questions from the beginning to the whole process of checking, taking over, handing over and ending the contract. They will satisfy the most demanding customers.
In addition, with the upcoming strategy towards the export market, Buyall has owned a dedicated team and large quantity production factories to serve fastidious markets like EU and US.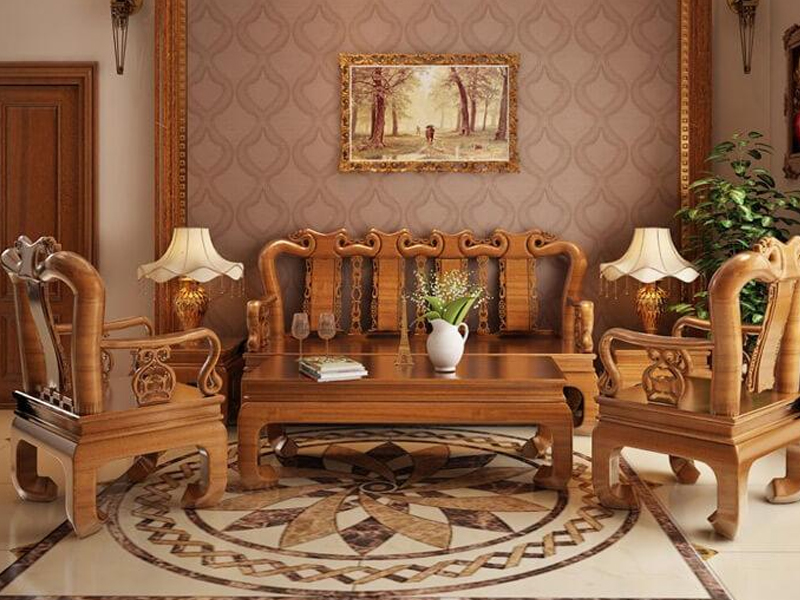 BUYALL also processes and exports interior products including the following items:
1.Interior furniture:
Bedroom furniture: Bed, wardrobe, dressing table, nightstand ...
Living room furniture: Tea table, wooden sofa, mattress sofa, TV shelf, decorative shelves, shoe cabinet, ...
Kitchen furniture: Kitchen cabinets form U, I, L, bars shelves, wine racks, island tables, drying racks, dining tables, dining chairs.
Altar room furniture: church cabinets, altars, wall-cladding products.
Interior furniture for children's room: bunk beds, desks, bookshelves
2. Office furniture.
Office tables and chairs: meeting tables, desks, iron legs desks, desks for director, reception table.
Office cladding: Logo cladding, cladding inside walls, wall cladding for receptions.
Office cabinets: File cabinets, mobile cabinets, lockers, bookcases, hanging cabinets ...
Modular workbench: 3-seater desk office module, 5-seater desk office module, 8-seater desk office module and 16-seater desk office, ...
3. Other decorative furniture.
Decorative wall cladding
Decorative laminate tiles
4. Granite stone tiles: surface of kitchen, stone bar countertop...
5. All kins of curtains: Fabric curtains, office blinds, louvre blinds, vertical and horizontal blinds...
6.Interior furniture accessories: kitchen cabinet accessories, wardrobe accessories…
7.Glass: glass kitchen cabinet ...
DELICACY
We always elaborate, meticulous in every stage of production to produce high-quality finished products
Originating from the famous highland coffee region, BUYALL Company is a professional unit in...

Trusted Supplier With Gold Quality BUYALL Company was established and went into production...

Being the leading manufacturer, exporter and distributor of agro-forestry products in Vietnam, for...

Specialized in: Manufacturing, processing & distributing handicraft products, handicraft wooden...

We specialize in manufacturing and distributing animal feed products which obtain ISO 9001 quality...

BUYALL has become one of the leading companies specializing in manufacturing and supplying...

BUYALL was born to meet the essential demands of each company in dress choice and fashion, to help...

The company has nearly 5 years'experience in the field of: 1. Injection moulding of PP, PE,...

With the enthusiasm to build a modern packaging factory of the company leaders, along with the...