News & Events
Thai Binh prepares to welcome investors into the economic zone of more than 30,000 hectares
Enterprises established, registered to operate with new investment projects, expansion investment in the economic zone of the province's investment incentive industries and trades will be entitled to 6 preferential policies and investment support.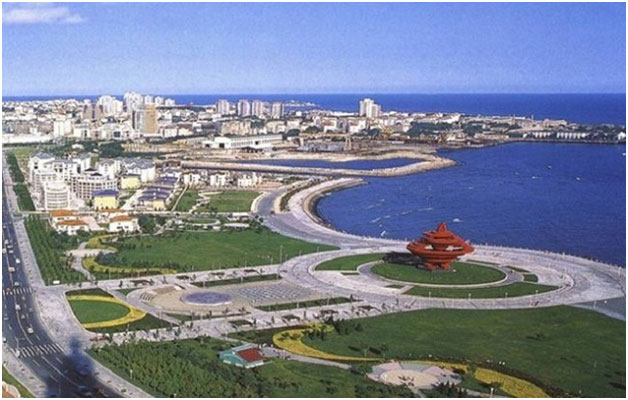 Thai Binh has just issued a Resolution promulgating policies on incentives and investment support in Thai Binh Economic Zone, period 2020-2030.
Accordingly, enterprises established and registered to operate under the Enterprise Law with new investment projects and expansion investments in the Economic Zone of the province's encouraged investment groups will enjoy 6 main policies. preferential policies and investment support.
Specifically, the province will apply preferential policies on land; supporting policies such as technical infrastructure to the foot of the fence, leveling, construction of centralized wastewater treatment systems of industrial parks, industrial clusters, labor training and procedures supporting policies administrative.
The provincial professional groups encouraged to invest in the Economic Zone include construction investment projects, trading infrastructure of Industrial Zone, Industrial Cluster and centralized wastewater treatment system of Industrial Zone, Cluster. Industry; Large-scale industrial investment projects, applying modern technology, causing less harm to the environment.
Investment projects in the field of commerce and services (construction of wholesale markets for agricultural products and foodstuffs; first-class markets; first and second grade supermarkets; commercial centers of grades 1,2,3; passenger construction hotels, resorts and amusement parks up to the standards prescribed by current regulations of the State); High-tech agricultural production projects under the Ministry of Agriculture and Rural Development's regulations are also encouraged investment sectors.
Thai Binh has a natural area of ​​over 30,500 hectares in 30 communes and 1 town of two districts of Thai Thuy and Tien Hai and the coastal contiguity has been approved by the Prime Minister. to 2050. Among coastal economic zones along the country, Thai Binh Economic Zone has many attractive potentials and strengths.
In nature, Thai Binh Economic Zone will be a general economic zone to meet the needs of socio-economic development of Thai Binh province and the northern coastal region; is a marine, multidisciplinary and multi-field economic center of the northern coastal region and the whole country; have modern and synchronous technical and social infrastructures in association with environmental protection, sustainable development, security and defense assurance.
In terms of location, Thai Binh Economic Zone is located near important transport hubs of the region, 40 km from Cat Bi International Airport (Hai Phong), 30 km from Hai Phong seaport and direct access to the transport system. road traffic, inland waterways of the country. In addition, Thai Binh Economic Zone is located in the triangle of economic growth Hanoi - Hai Phong - Quang Ninh.